FREE & Paid Webinars
WEBINAR - Navigating the Future: Your Roadmap to Success that Leverages AI Marketing
Price: $475
BEST VALUE - Register for all three AI courses and save $250!
Want to become a marketing superstar? Get ready to embrace a future where your creativity knows no bounds. We'll show you how to leapfrog six months ahead of your competition. Ready to exponentially up your marketing game?

WEDNESDAY - October 25th, 2023
WEDNESDAY - November 1st, 2023
10:00 am to 11:30 am

Supercharging Your Marketing Strategy Starts Here!
Jumpstart Your Marketing with an AI Foundation
Be at the forefront of the AI revolution, leveraging tools and techniques that are redefining marketing as we know it.
Maximize your marketing leverage using AI, transforming challenges into opportunities with ease.
Explore Strategic AI Opportunities for Your Business
Make AI your reliable marketing assistant, ask AI the right questions to get the best answers and create amazing collateral.
Create streamlined processes that save time and elevate your marketing efforts.
Apply AI ins and outs to both digital and traditional marketing and how to get the best results.
Master AI to Produce the Following Marketing Outputs
From captivating blog posts to effective social media captions and powerful ad copy, learn to create content that resonates.
Fine-tune your tone by crafting copy that perfectly aligns with your brand voice, whether conversational, formal, or humorous.
Learn how AI can reinvent your social media content and enhance customer support, offering a supportive experience to your audience.
Dive-in with Hands-on Experience
Hands-on experience with ChatGPT and other tools to produce high-quality, usable results time and again.
Practice writing great blog posts and become a pro at writing blogs and social media posts that everyone will love.
Bonus: Your AI Marketing Toolkit
As a bonus, you'll get a bunch of ready-to-use marketing prompts and other cool stuff to help you kickstart your next genius marketing campaign, created just for you.
Ready to have fun and learn super cool skills?
Sign up now to future-proof your business and 10X your marketing strategy!
This course is ideal for:
Marketers eager to enhance the content creation journey and truly shine in the digital marketing space
Content creators determined to craft high-quality content swiftly and efficiently, in a fraction of the time
Copywriters seeking to forge a deep connection with their audience through compelling writing
It's especially perfect for:
Business owners ready to revolutionize the marketing process using AI to steer your business towards exponential growth
Professionals who feel that AI has been giving you nothing more than generic results
Marketers exicted to accomplish more with less - less time, less effort, and less energy, yet achieve greater results
Does this resonate with you? We invite you to join us and elevate your skills to the next level.
---
Don't miss this opportunity to learn amazing ChatGPT tips
and strategies from one of the best online digital marketing experts!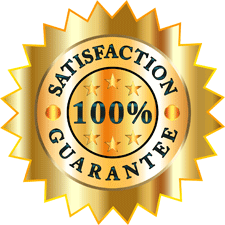 ---

Others Have to Say ...
Covered a lot in a short time frame ... AT MY LEVEL!
Thanks, I understand more than I thought I would.
I have been to two other Social Media classes, and this is the FIRST one that effectively explained social media in publish, share and network. Until Wendy's class, I thought social media was Facebook, LinkedIn and Twitter.
Facinating, very good!
---
Are you a small business owner looking to give your online presence a major boost? Well, you're in luck! You've found bWyse, your go-to team for all things internet marketing, social media consulting and AI training in the Greater Seattle and Eastside area.
We've got a super sweet deal for you - ZERO percent financing on many of our digital marketing services! Yep, you read that right. Plus, our website services are super user-friendly - you can easily update your web site yourself.
But wait, there's more! We're not just any company; we're a fun, family-owned biz that's absolutely obsessed with customer service. Our aim? To make you a "client for life" by helping your small business thrive online. From internet marketing strategies, social media constulting to a full suite of AI services, we've got you covered.
What are you waiting for? Give us a ring and let's make some internet magic happen!