FREE & Paid Webinars
WEBINAR - Beyond the Brush: Secrets to AI Image & Video Creation Unleashed
Price: $200
BEST VALUE - Register for all three AI courses and save $250!
In today's world of technology, standing out is no longer just an option; it's a necessity. We'll share the secrets behind AI image and video creation and catapult your visuals new heights. Ready to step into the future of design for your business?

WEDNESDAY - October 11th, 2023
10:00 am to 11:30 am

Join Our Cool AI Art Course!

Make Awesome Art with AI
Become a creative genius by learning to use cool AI tools that help you make amazing art! We'll show you how to come up with great ideas for inspiration and effects.
We'll teach you the magic of turning words into stunning pictures and videos, creating movie-like scenes and detailed pictures.
Get ready to do more in less time by learning how to skyrocket your creativity and productivity.
Be a Pro at Prompt Craft Thinking
More than just words, you'll learn how to create the perfect instructions to AI to get the exact picture you have in your mind.
Get the best results through hands-on experience with the little tricks to make sure your AI-created art looks professional.
You'll master Prompt Craft Thinking which is understanding the nuances of creating, optimizing, and controlling your image generations.
Discover the Best AI Tools that Truly Matter
Together we'll explore and review different AI image and video tools to find the ones that are just right for you.
Practice creating visuals using these tools to make art faster and have more fun using AI.
Learn Cool Techniques and Hands-On Practice
Learn how to keep the style of your animated content just the way you want, making sure your characters and scenes look consistent.
Make real-looking visual as we share the secret words and phrases that can help you create art that looks just like photographs.
Ideas for how to use your art for blogs, presentations, or just for fun, so it always looks great and tells an interesting story.
Bring your pictures to life in videos and animations, even learning how to remove stuff you don't want in them easily.
Bonus: Your Prompt Craft Toolkit
As a bonus, you'll get a bunch of ready-to-use prompts and other cool stuff to ensure starting your AI art journey is a breeze.
Don't miss out on learning how to make the coolest art with AI!
Sign up now and be the first among your network to be a part of this awesome AI art adventure!
This course is ideal for:
Anyone tired of never finding the right images with royalty free resources
Creative minds eager to make mind-blowing AI images that look just like real photos
Trendsetters ready to wow with your unique and impactful videos and images
It's especially perfect for:
Designers that want to speed up work and learn how to turn voice or text into art
Entrepreneurs keen on learning the ABCs of creating images and videos with the help of AI tools
Modern professionals who need to keep up with the newest AI tech and start using it more
Does this resonate with you? We invite you to join us and elevate your skills to the next level.
---
Don't miss this opportunity to learn amazing ChatGPT tips
and strategies from one of the best online digital marketing experts!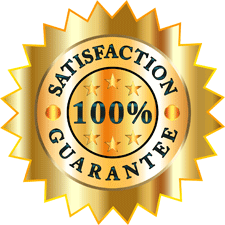 ---

Others Have to Say ...
Covered a lot in a short time frame ... AT MY LEVEL!
Thanks, I understand more than I thought I would.
I have been to two other Social Media classes, and this is the FIRST one that effectively explained social media in publish, share and network. Until Wendy's class, I thought social media was Facebook, LinkedIn and Twitter.
Facinating, very good!
---
Are you a small business owner looking to give your online presence a major boost? Well, you're in luck! You've found bWyse, your go-to team for all things internet marketing, social media consulting and AI training in the Greater Seattle and Eastside area.
We've got a super sweet deal for you - ZERO percent financing on many of our digital marketing services! Yep, you read that right. Plus, our website services are super user-friendly - you can easily update your web site yourself.
But wait, there's more! We're not just any company; we're a fun, family-owned biz that's absolutely obsessed with customer service. Our aim? To make you a "client for life" by helping your small business thrive online. From internet marketing strategies, social media constulting to a full suite of AI services, we've got you covered.
What are you waiting for? Give us a ring and let's make some internet magic happen!