FREE & Paid Webinars
WEBINAR - Dominating ChatGPT: Turbocharge Your Prompt Engineering Skills!
Price: $200
BEST VALUE - Register for all three AI courses and save $250!
Ever wonder what ChatGPT can really do for you? We'll show you the ropes and make you a ChatGPT wizard! Ready to supercharge your ChatGPT game?
WEDNESDAY - October 4th, 2023
10:00 am to 11:30 am

Here's what our course has in store for you:

Master the ChatGPT Universe
Get the lowdown on what ChatGPT can (and can't) do for you. We'll turn you into a prompt engineer, who knows how to get the best responses effectively.
We'll also teach you some super smart ways to talk to ChatGPT to ensure you're working smarter, not harder. You'll know just what to ask to get awesome replies.
Craft Killer Prompts
Learn the art of crafting prompts that get you exactly what you want, and fast! No more guessing games.
Become a ChatGPT communication guru. We'll teach you how to talk to ChatGPT so you can get the most bang for your buck.
Get hands-on experience with designing prompts for all sorts of tasks - including summarization, information extraction, and more.
Use ChatGPT Like a Boss
Boost your business by learning how to use ChatGPT like a pro, whether you're job hunting or generating higher-quality content.
We'll show you some cool tricks to make ChatGPT a helpful buddy in your day-to-day tasks, so you can get more done.
The goal is for you to learn how to apply advanced prompting techniques to help you get the results you seek.
Practical Magic: Real-World Use Cases & Hands-On Practice
You'll get to try out everything you learn with some hands-on exercises. Yep, you'll actually get to use ChatGPT for real stuff!
Skip the time consuming Google searches and research! We've done all the hard work to find the best AI tools for you.
Bonus: Your ChatGPT Toolkit
As a bonus, you'll get a bunch of ready-to-use prompts and other cool stuff to help you get the most out of ChatGPT, created just for you.
So, what are you waiting for?
Sign up today and start chatting with ChatGPT like a pro!
This course is ideal for:
Anyone aiming to increase productivity easily and efficiently
Content creators striving for excellence and quick results
Small business owners eager to leverage AI technology and accelerate success
It's especially perfect for:
Entrepreneurs keen to unlock the potential of AI for faster growth
Professionals looking to refine their expertise and make the most of ChatGPT
Those seeking strategies to boost productivity effortlessly
Does this resonate with you? We invite you to join us and elevate your skills to the next level.
---
Don't miss this opportunity to learn amazing ChatGPT tips
and strategies from one of the best online digital marketing experts!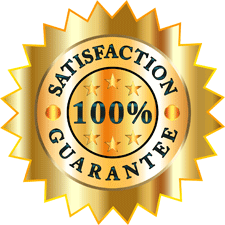 ---

Others Have to Say ...
Covered a lot in a short time frame ... AT MY LEVEL!
Thanks, I understand more than I thought I would.
I have been to two other Social Media classes, and this is the FIRST one that effectively explained social media in publish, share and network. Until Wendy's class, I thought social media was Facebook, LinkedIn and Twitter.
Facinating, very good!
---
Are you a small business owner looking to give your online presence a major boost? Well, you're in luck! You've found bWyse, your go-to team for all things internet marketing, social media consulting and AI training in the Greater Seattle and Eastside area.
We've got a super sweet deal for you - ZERO percent financing on many of our digital marketing services! Yep, you read that right. Plus, our website services are super user-friendly - you can easily update your web site yourself.
But wait, there's more! We're not just any company; we're a fun, family-owned biz that's absolutely obsessed with customer service. Our aim? To make you a "client for life" by helping your small business thrive online. From internet marketing strategies, social media constulting to a full suite of AI services, we've got you covered.
What are you waiting for? Give us a ring and let's make some internet magic happen!