AI Services
ALL 3 AI Webinars!
Price: $750
Ready to supercharge your ChatGPT game?

Ready to step into the future of design for your business?

Ready to exponentially up your marketing game?
WEDNESDAY - October 4th, 2023
WEDNESDAY - October 11th, 2023
WEDNESDAY - October 25th, 2023
WEDNESDAY - November 1st, 2023
10:00 am to 11:30 am

Let's Get Started!

BEST VALUE - Register for all three AI courses and save $250!

So, what are you waiting for?
Sign up today and work AI like a pro!
Does this resonate with you? We invite you to join us and elevate your skills to the next level.
---
Don't miss this opportunity to learn amazing ChatGPT tips
and strategies from one of the best online digital marketing experts!
Click links below to VIEW ALL:

AI Services
Services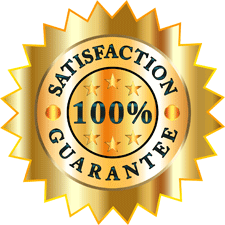 ---

Others Have to Say ...
Covered a lot in a short time frame ... AT MY LEVEL!
Thanks, I understand more than I thought I would.
I have been to two other Social Media classes, and this is the FIRST one that effectively explained social media in publish, share and network. Until Wendy's class, I thought social media was Facebook, LinkedIn and Twitter.
Facinating, very good!
---
Are you a small business owner looking to give your online presence a major boost? Well, you're in luck! You've found bWyse, your go-to team for all things internet marketing, social media consulting and AI training in the Greater Seattle and Eastside area.
We've got a super sweet deal for you - ZERO percent financing on many of our digital marketing services! Yep, you read that right. Plus, our website services are super user-friendly - you can easily update your web site yourself.
But wait, there's more! We're not just any company; we're a fun, family-owned biz that's absolutely obsessed with customer service. Our aim? To make you a "client for life" by helping your small business thrive online. From internet marketing strategies, social media constulting to a full suite of AI services, we've got you covered.
What are you waiting for? Give us a ring and let's make some internet magic happen!